This is an example page. It's different from a blog post because it will stay in one place and will show up in your site navigation (in most themes). Most people start with an About page that introduces them to potential site visitors. It might say something like this:
Hi there! I'm a bike messenger by day, aspiring actor by night, and this is my website. I live in Los Angeles, have a great dog named Jack, and I like piña coladas. (And gettin' caught in the rain.)
…or something like this:
The XYZ Doohickey Company was founded in 1971, and has been providing quality doohickeys to the public ever since. Located in Gotham City, XYZ employs over 2,000 people and does all kinds of awesome things for the Gotham community.
As a new WordPress user, you should go to your dashboard to delete this page and create new pages for your content. Have fun!
Jul
20
Fri
2018
Introduction to Blockchain Technology (Cantonese Speaker)
Jul 20 @ 7:00 pm – 10:00 pm
科技對各行各業影響非常之大,就連被譽為百業之母的金融銀行業,近年亦因為互聯網金融(Fintech)的流行,而出現翻天覆地的改變。
近年,最備受廣泛關注的必定是區塊鏈 (Blockchain) 技術,而今年政府的施政報告及財政預算案亦有大篇幅提及。
什麼是區塊鏈 (Blockchain)  ?
區塊鏈 (Blockchain) 是一種共享式公共總帳,採分布式分類帳(Distributed Ledger)技術,將資料散布於各區塊資料而無法被單一實體掌控,使交易資料具備安全、透明、可永久記錄等特性,意即透過去中心化的方式集體維護一個可靠數據資料庫的技術方案。
區塊鏈技術是由密碼學、數學、演算法及經濟模型所組成,結合 P2P,並採用分散式共識演算法,來解決傳統分散式資料庫的同步問題,是整合跨領域技術的一項基礎建設。
數位貨幣是區塊鏈技術的具體應用,運作原理是由數個節點組成一個網路,當某一個節點發起一筆交易時,會將此需求傳遞給其他節點,所有節點皆可以透過共識演算法決定誰可以驗證這筆交易。在這項應用領域中,最早崛起且最為普及的為 2008 年出現的比特幣,不依靠特定貨幣機構發行,通過特定演算法的大量計算產生。由網路透過發行量每 4 年減半的方式,持續增加貨幣供給,無法偽造,總發行量穩定在 2100 萬個。
在區域發展方面,以目前全球的發展狀況,區塊鏈投資主要集中在北美、歐洲,亞洲排名第三,並且以中國為主。
究竟 Blockchain 如何顛覆我們的日常生活?
如何掌握及參與這場 Blockchain 革命?
FevaWorks 全新開辦 Master in Professional Blockchain Technology 課程。導師會以深入淺出的方法,透過實際的例子,教授 Blockchain 應用,亦會教授其他相關的入門技術,不懂程式也能輕鬆學習,課程以一人一機實戰練習。
你,準備好了嗎?
免費課程講座,立即報名
Louis is a partner of RedSo, a software development company which built the mobile app and set top box app for TVB's myTVSuper service. He graduated in Computer Science in CUHK and has been in the IT field for more than 10 years. He led the company to become the first Google Cloud Platform Partner in Hong Kong and also works as an organiser for the technical community – Google Cloud Platform User Group in Hong Kong, promoting Google Cloud technology to fellow developers.
Except technical knowledge, his role also covers marketing and business aspects, in particular, he has very solid experience in concert ticketing platform operations. As a technology enthusiast, he recognized the bright future of blockchain based economy early enough and drove the R&D team to explore the technology by actually building several prototypes on both public and private blockchain systems. He also writes on the technology on some local internet media and 3C related magazine occasionally.
With hands on experience on blockchain and real world application experience, Louis is able to deliver the fundamentals as well as the most up-to-date knowledge about the fast evolving technology.
Jul
21
Sat
2018
Machine Learning for Beginners (in R!)

@ City University of Hong Kong, Room LT18, City University of Hong Kong, Kowloon Tong
Jul 21 @ 10:00 am – 1:00 pm
In this 3-hour intensive workshop, you will learn the basic of machine learning in R. This would be a taster session to walkthrough some of the basics of regression and classification and how to create models in R. The materials of this class would be based loosely on the classes done in 2017 https://github.com/hkrusers/hkrugml4b . Although we would not spend too much time on the basics, the workshop would be self-contained and R beginners are welcome. R beginners would receive an instruction how to setup the R environment and some materials to get you started in advance of the workshop.
In this session, Chris Choy (10+ years using R) would be teaching the workshop. He is a data scientist with experience in developing data mining solutions for clients in manufacturing, banking and retail industry. Prior to joining the business world in 2014, he earned his Dphil in Oxford with a research focus in high dimensional statistics.
Co-Organisers: Hong Kong R User Group, Open Source Hong Kong.
Venue Sponsor: CityU App Lab and City University of Hong Kong.
Millionaire Success Habits revealed in Hong Kong by Dean Graziosi
Jul 21 @ 10:00 am – 1:00 pm
Dean Graziosi is sending his Millionaire Success Habits to Hong Kong, and right now tickets are FREE!
Join us at this fun, relaxed and informative Conference that can give you a new way to think about making money like never before. Dean's Millionaire Success Habits have helped lead him to a New York Times best-selling book and a life of financial prosperity. This event is all about helping you succeed! Dean's team will be teaching how locals in Hong Kong and surrounding cities can develop and use the proven Millionaire Success Habits!
The #1 reason most people don't get what they really want in life is because they focus so much of their thoughts and their mental energy on what they DON'T want.
In reality, the real key to success is to focus on what you actually DO really WANT. So…are you 100% clear on what YOU really want?
Obviously, to get from where you are to where you want to go, you need a strategy…. that's where most people and most plans fall apart. They don't know what first action to take. They never learned how. They don't have the knowledge, skills, and a step-by-step system with which to create and build that life.
The first mistake they make is simply not focusing on the things they truly want, and the negative thoughts just continue to sabotage their success… You see, I came from humble beginnings. Yet over time, I have gone on (with much trial and error) to create financial freedom for myself and my family… Something I've learned is that the biggest key success principle is not focusing on where you DON'T want to go, but rather, focusing on where you WANT to go!……
Look past your negative thoughts, your doubts and the problems holding you back! Instead, envision where you see yourself in one year, or maybe even in five years…. I want to help you get there.
I'm Dean Graziosi and I want to give you a ticket to attend MY NEW EVENT, "How People Can Profit From the Millionaire Success Habits". At this event, you'll learn dozens of simple-to-understand strategies– the strategies shared by the most successful people on the planet.
I WANT YOU TO ATTEND FOR FREE! Plus, I'm buying Dinner! The key is forming successful habits. Something I cover to a great extent in my new book (Which everyone who attends will receive a copy of).
Another big key to becoming successful is that you must BELIEVE you can – and sometimes developing this belief is the hardest obstacle to overcome. We'll be covering that too! If you'd like to avoid the mistakes I've made, and learn from my 40+ years of experience and see the exact habits I've developed that have enabled me to become successful – habits that I promise can work for you too – then click the link and get your FREE tickets to my event today
Jul
23
Mon
2018
Digioo x Google Partners Seminar 23 Jul 2018
Jul 23 @ 2:15 pm – 5:00 pm
每位數碼營銷人員都應該掌握這兩張 Ace 王牌:Attribution (歸因),以及 AI (人工智能)。
作為市場營銷者,您有試過遇到追蹤不到消費者在 cross devices 上的搜尋行為嗎 ? 透過現正在 Beta 的 Google Attribution 功能,您可以從數據裡了解到客戶消費決策的整個過程,當中所涉及在手機和電腦上的各個營銷步驟及其重要性一目了然,讓您制訂有效的營銷策略;配合 AI 的強勁分析及執行能力,您的營銷就會更精準方便。此外, AI 的多元化功能亦可靈活地套用在真實案例上,使消費的過程更為便利。想了解 Google Attribution 的運作,以及它如何與 AI 相輔相成,令您的營銷投資回報率 (ROI) 更上一層樓?這個由 Google Partners 及 Digioo 合辦的免費研討會將為您深入解構。
可從以下連結登記:
https://docs.google.com/forms/d/e/1FAIpQLSdmbIlKisAN4n4fmPBQZ5_OcujlY7kalSBxfLtuEbLB68IJIw/viewform
研討會詳情:
主題:Digital Bites – 營銷者不能錯過的兩個 A :
Attribution & AI
對象:著重投資回報率的市場營銷人員
日期:2018 年 7 月 23 日 (星期一)
時間:下午 2 時 15 分至 5 時 (2 時開始接待入座)
地點:Google 香港辦公室 (時代廣場第 2 座 21 樓)
費用:全免
名額:90 人
語言:粵語 (輔以英文簡報)
報名截止日期:2018 年 7 月 16 日下午 3 時正
Digioo 的績效營銷 (Performance Marketing) 專才是來自 Google、Facebook、Yahoo! 等的銷售及工程師團隊,行內經驗超過 20 年,憑藉優秀人才與世界級科技,為客戶帶來的高績效的數碼營銷方案。這次免費研討會將在 Google 香港辦公室內舉辦,前 Google 香港及台灣 Head of Sales、現任 Digioo 行政總裁 Stella Cheung 會為大家剖析現今 AI 營銷的最新趨勢,及率先跟大家分享一下現正在 Beta 的 Google Attribution 概念及其運作模式,讓您全面分析每一個驅使消費者購買的途俓,從而為企業帶來最大利潤和節省不必要開支。同時,Stella 亦會介紹如何應用 DGO 系統的 AI 技術去管理客戶的跨媒體廣告產品,以提升客戶的 ROI。此外,前 Google 資深優化策略師、現任 Digioo 策略總監 Irene Cheng 將會展示成功案例,分享多年優化的技巧和心得,拆解如何善用 Google Attribution 的原理套用在真實個案上,再加上運用 DGO AI 系統之優化功能,從而達成您的業務 ROI 目標,助您在本地及海外市場大展鴻圖。同時,我們很榮幸邀請到 MIDAS Communications 的 Solution Director Stephen Wong 為我們展示如何運用 AI Chatbot 功能,讓不同行業與客戶更有效地互動。此外,他會講解如何運用 Google 最新的 AI 偵測人像及物件技術,使商戶更容易了解到消費者的行為和選購模式,搜集更多的大數據。此外,他亦會講解機構可以如何在學術範疇上應用 VR 技術。
講者介紹

Stella Cheung 張蔓詩
Digioo 行政總裁
前 Kenshoo亞太區營銷總監
前 Google 香港及台灣 Head of Sales
前 Yahoo! 香港業務經理
Irene Cheng 鄭妙恩
Digioo 策略總監
前 Facebook 香港 Client Partner
前 Google 香港資深客戶經理
前 Google 香港優化策略師總管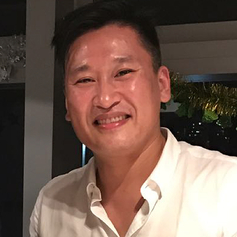 Stephen Wong 王鏘
Solution Director of
MIDAS Communications Solution
Director of TYW Ltd
擁有超過十八年媒體及數碼營銷經驗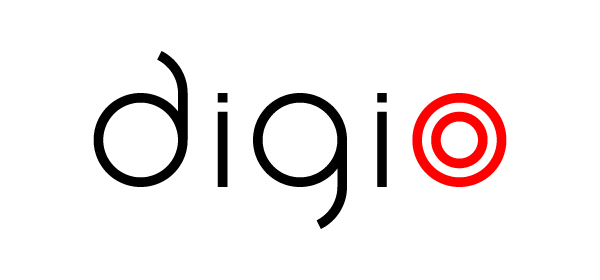 如有任何爭議,Digioo Ltd. 將保留最終決定權。